Private House, West London
Posted by Lighting Design International on 28 Feb 2020
It was our pleasure to work with Studio Indigo on this fabulous private residence. As former artists' studios, the main spaces were already designed with an abundance of natural light, but the architectural complexities required Studio Indigo's unique skills to transform the property into a stunning residence which has all the comforts of a home. The external features were retained; however, internally, new basement levels were added, and spaces on the upper floors reconfigured to suit family life.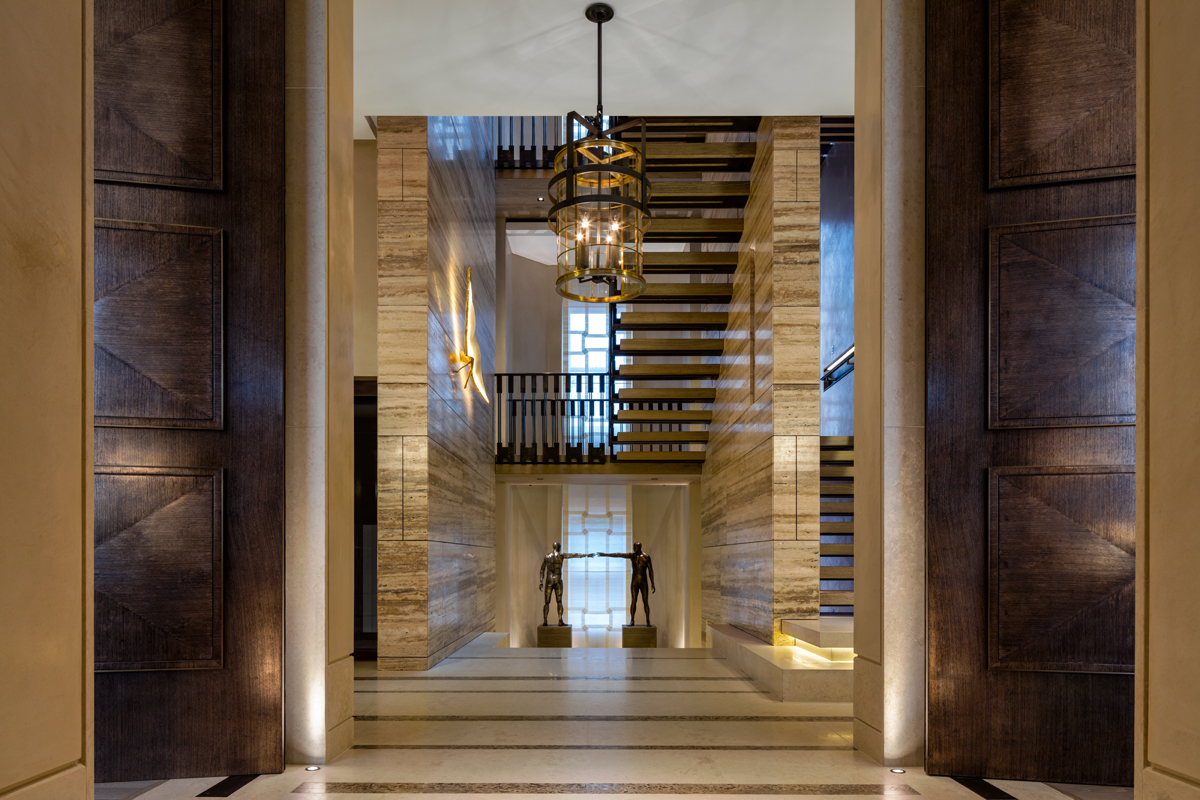 As you enter the house from the street, one is immediately struck by the stairs ahead. Linear LED profiles are carefully concealed into the stair nosings, enhancing their form and adding a sense of grandeur to the arrival experience. The bronze detailing and decorative wall lights beyond take their cue from Carlo Scarpa.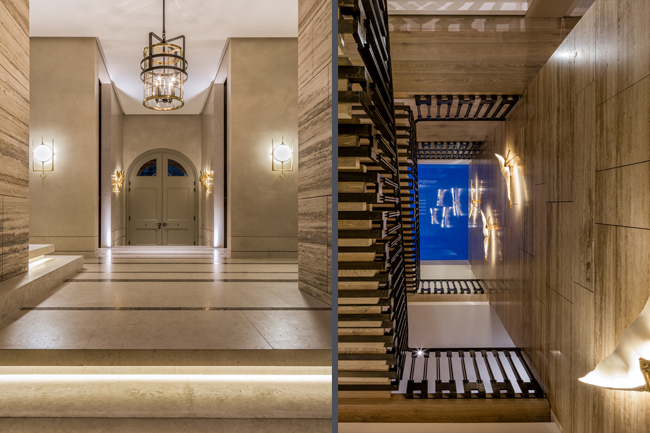 We generally took a layered approach to the lighting, balancing the warm light from decorative lights with accent lighting from spotlights, recessed downlights and linear LED striplighting in joinery. Diffused light from eye catching central ceiling features is complemented with recessed downlights punching through and providing infill and accent lighting below. In the basement hall where recessed downlights weren't feasible, feature artwork is washed with a customised picture light providing a stunning focal point.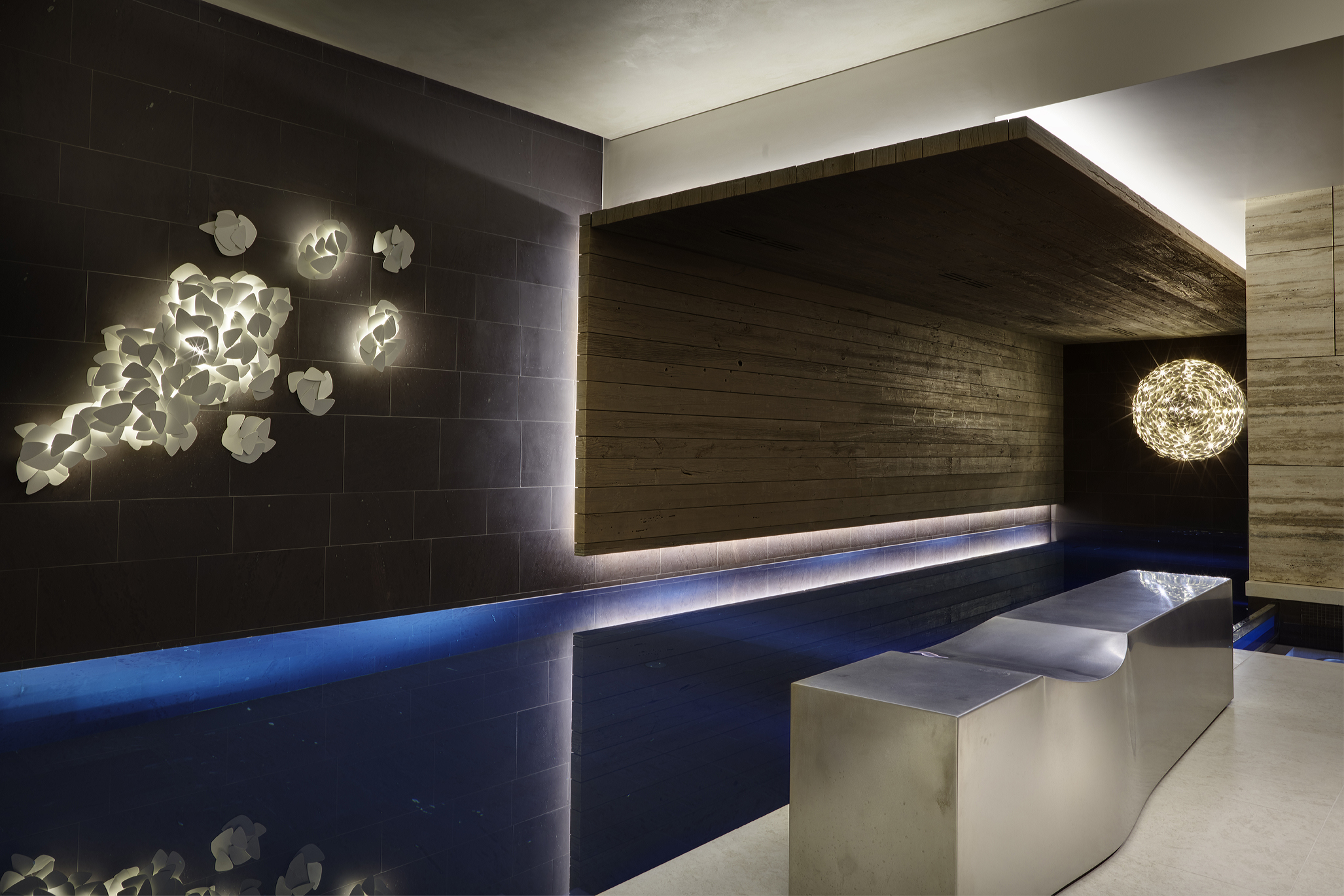 Salvaged timber planks are used throughout the house, including the swimming pool where they are rubbed with platinum. At the pool entrance, a rhythm of discreet floor recessed fittings graze light upwards, enhancing their texture. Over the pool, indirect light from the feature wall is beautifully reflected in the metallic sheen. In the Hammam, fibre optic light pipes are hidden in ceiling slots to wash the marble cladding and provide a diffusely lit serene environment.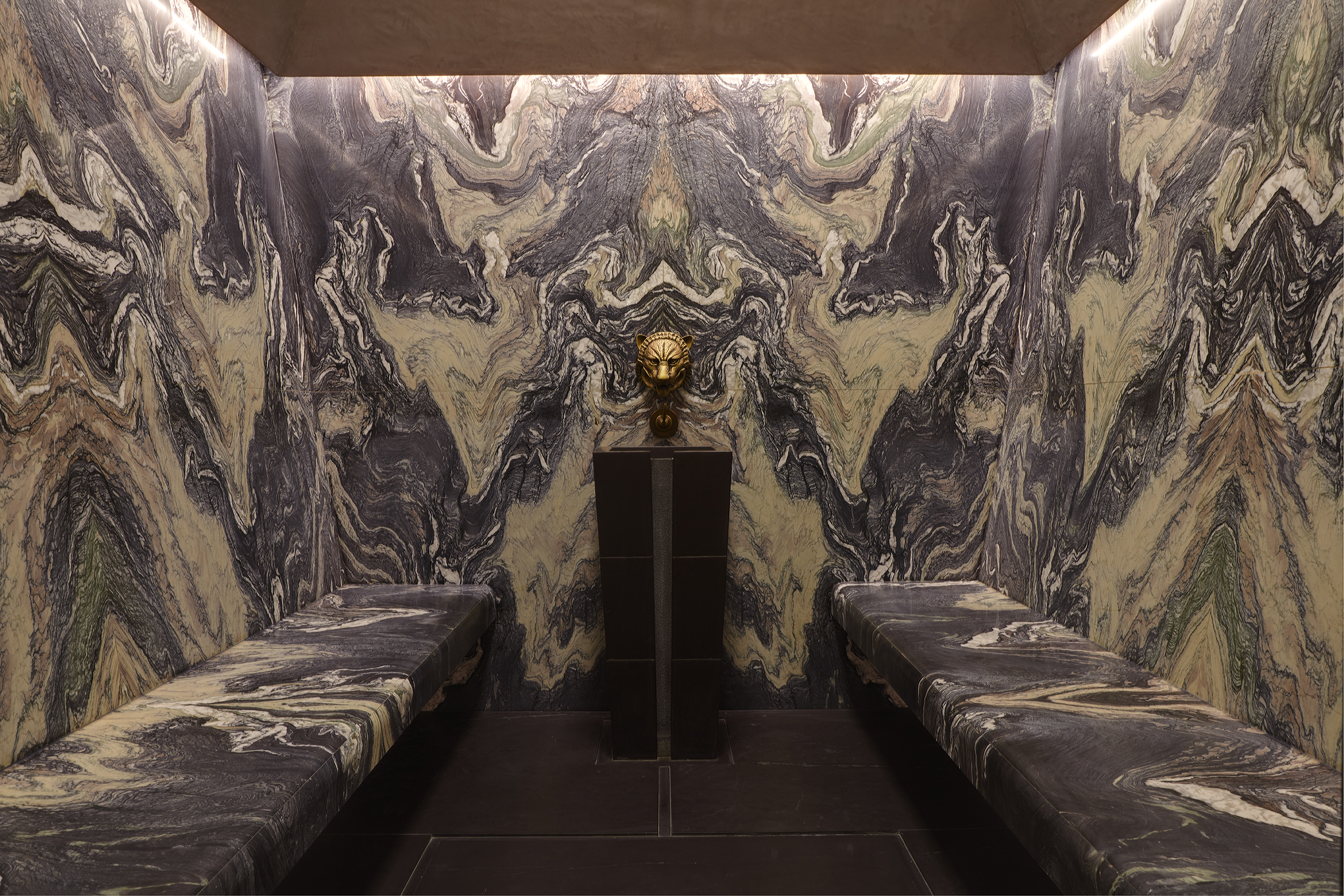 The handrail to the sub-basement is recessed into a wall slot, and linear LED washes it providing a focus and indirect functional light to the steps. In the wine cellar, linear LED is integrated into the timber joinery, silhouetting the storage racks and accenting the bottles on display.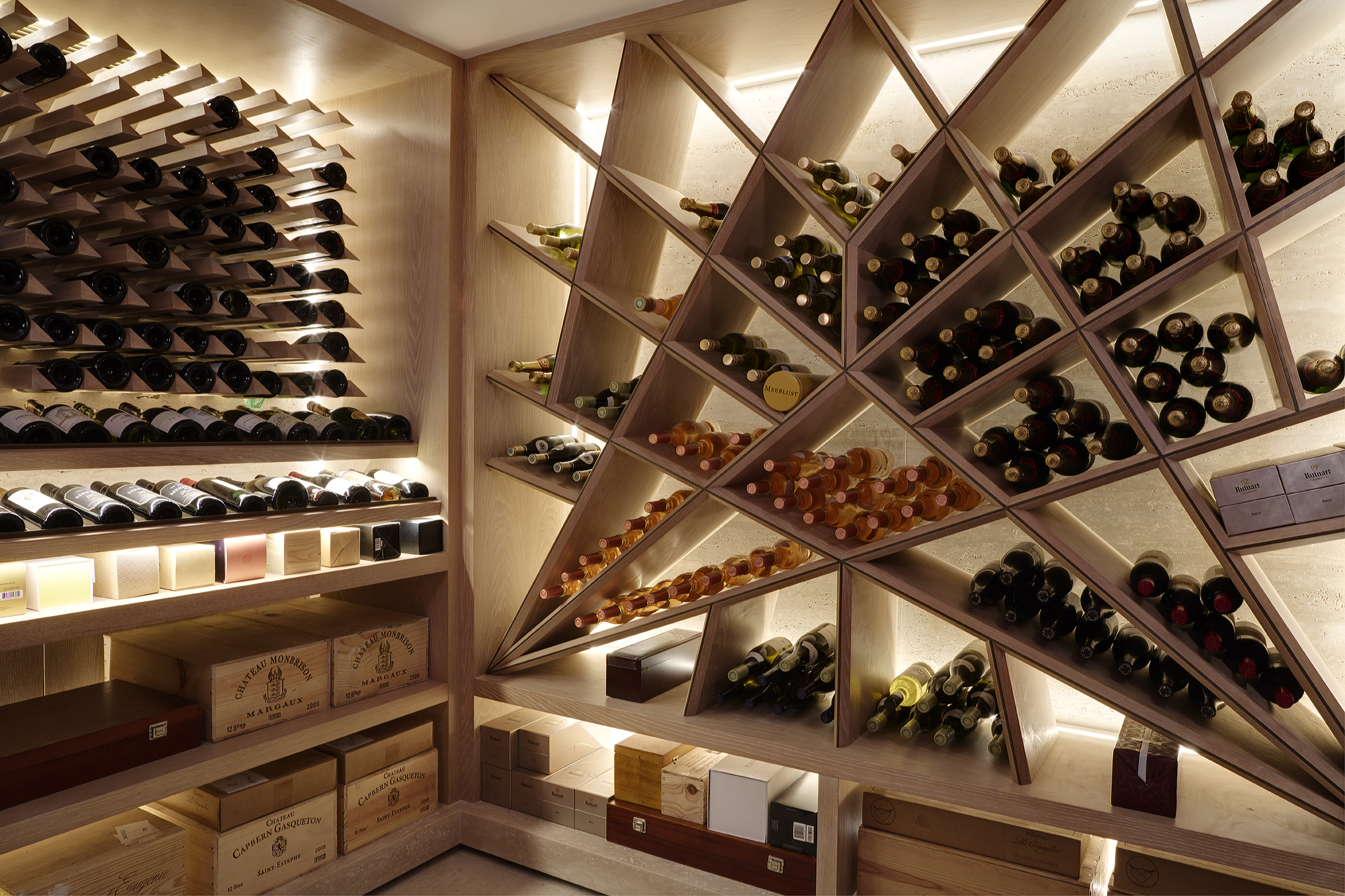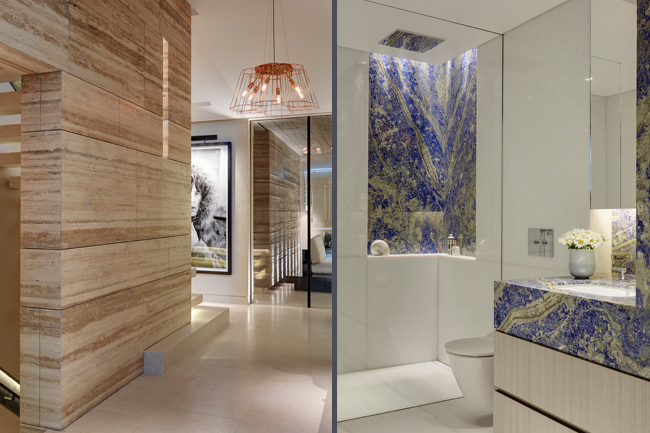 The finest materials are used throughout the house, including the bathrooms which are no exception. Pockets of feature marble are picked out by mini wall-washing downlights, concealed in ceiling slots and providing indirect light to the showers.