LDI Webinar Series 2
Posted by Lighting Design International on 11 Jun 2020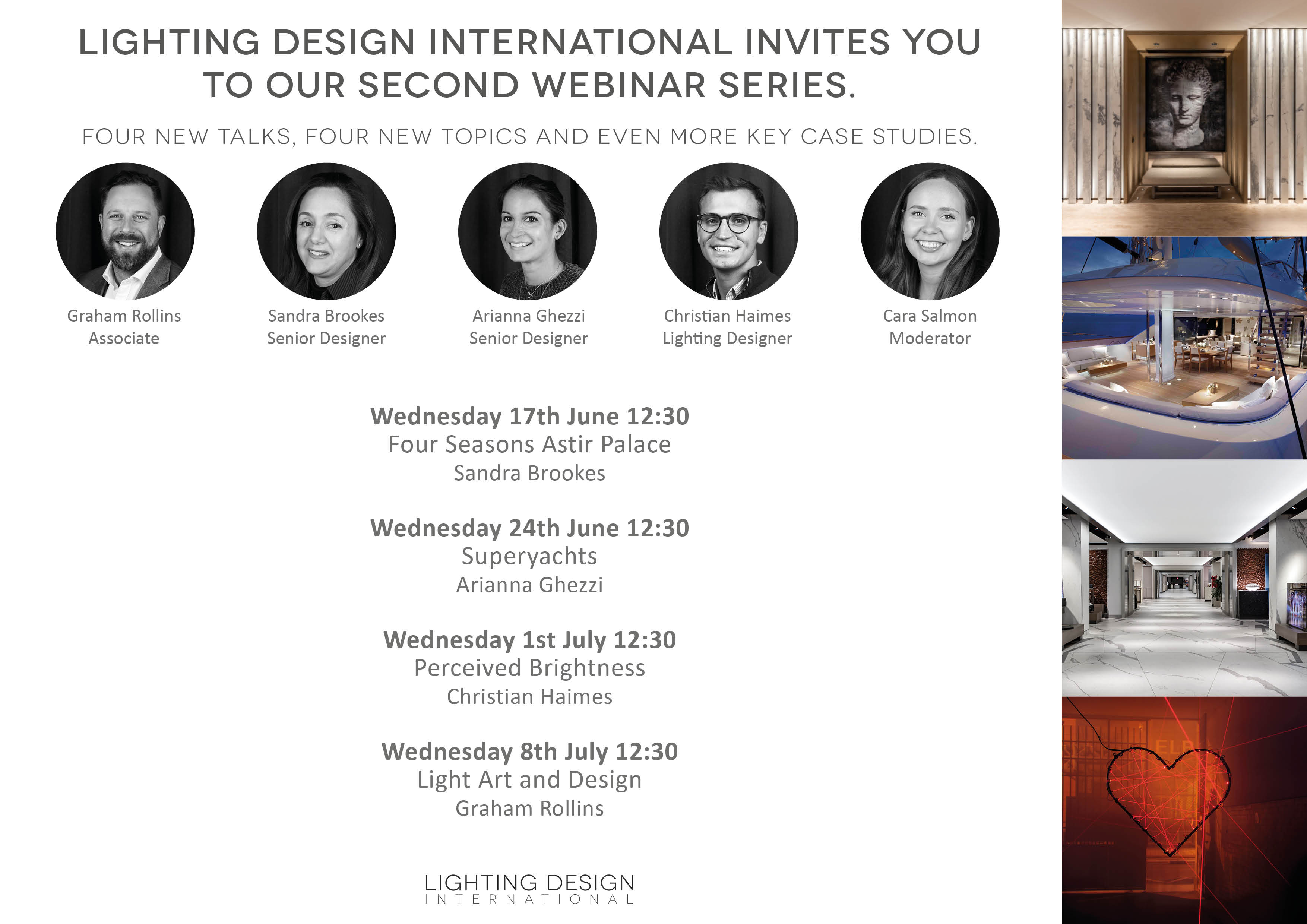 Following the success of our first series, we are launching a new set of webinars.
It would be lovely if you could join us. The series starts with our senior designer, Sandra Brookes, discussing the Four Seasons Astir Palace Hotel in Athens.
Please register by right-clicking on the links below.
Four Seasons Astir Palace, Athens (Wednesday 17th June 12:30 BST) http://ow.ly/QVgk50A95uJ
Superyachts (Wednesday 24th June 12:30 BST) http://ow.ly/S6xL50A6dYF

Perceived Brightness (Wednesday 1st July 12:30 BST) http://ow.ly/oq0750A6e1C

Light Art and Design (Wednesday 8th July 12:30 BST) http://ow.ly/9PXn50A6ed7