Harrods Men's Contemporary
Posted by Graham Rollins on 28 Sep 2020
The Harrods contemporary menswear & designer collections project is on the second floor and consists of five halls in total.
International designer room three extends from the recently completed international designer rooms and leads to the first of the three redeveloped contemporary menswear rooms. The project is being conducted over three phases with phase one launched July 2020, and phase two due to open soon.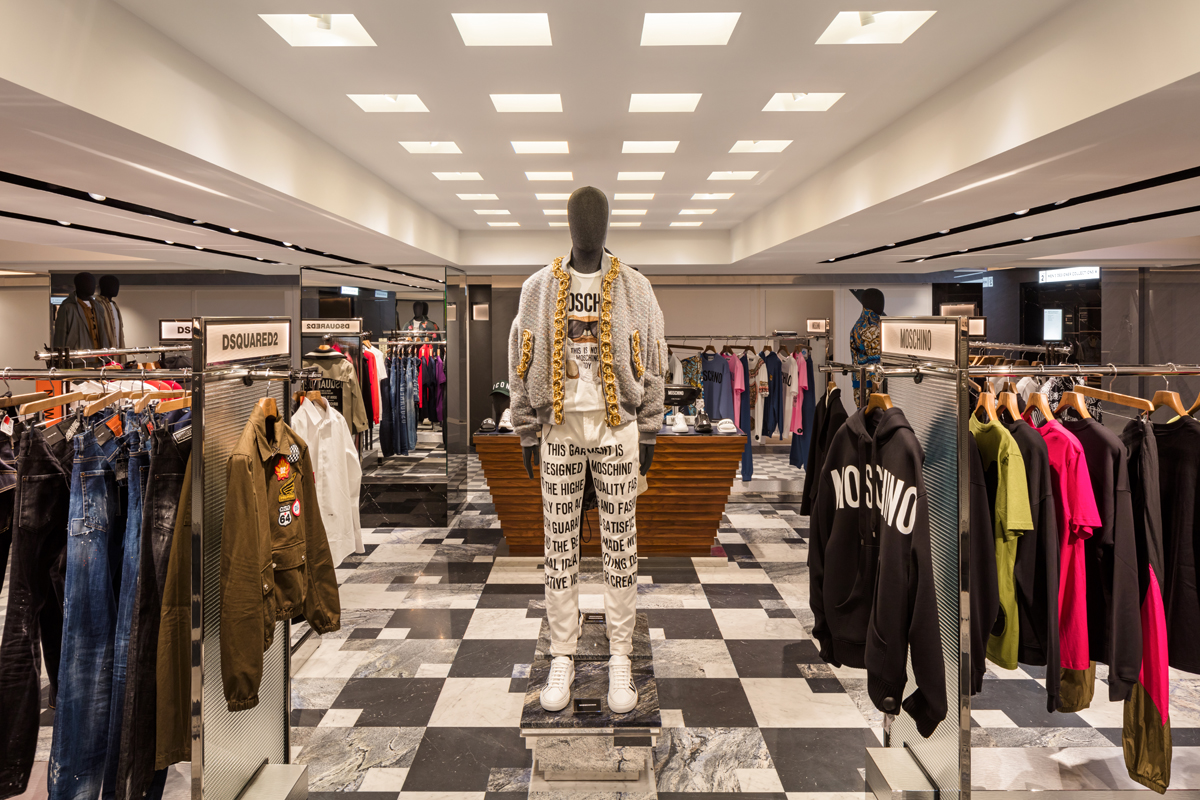 The first room adopts warm 2400K cove lighting and backlit alabaster ceiling recessed lights from the previously completed international designer rooms. Warm base ambient lighting is elevated with discrete highly focussed bespoke slot spotlighting as an introduction to the techniques designed for the contemporary menswear rooms. This pop-up showcase area is the transition between the two ranges and offers dramatic lighting and branding opportunities from its flexible lighting system and digital displays.
The lighting approach within contemporary menswear had to be extremely flexible to provide focussed high colour rendering illumination to the varied brand areas, while respecting the architecture and offering a clean ceiling aesthetic. Lighting Design International designed bespoke construction black finished ceiling slots that provide maximum operational flexibility and lighting coverage. The slots utilise standard black three circuit track and carefully considered detailing to offer easy adjustment, while fitting specifications ensure minimal glare and high performance. This flexible lighting system is brought into context by 2400K linear ceiling raft lighting which adds warm ambient light by framing the ceiling planes and highlighting the historic cornices.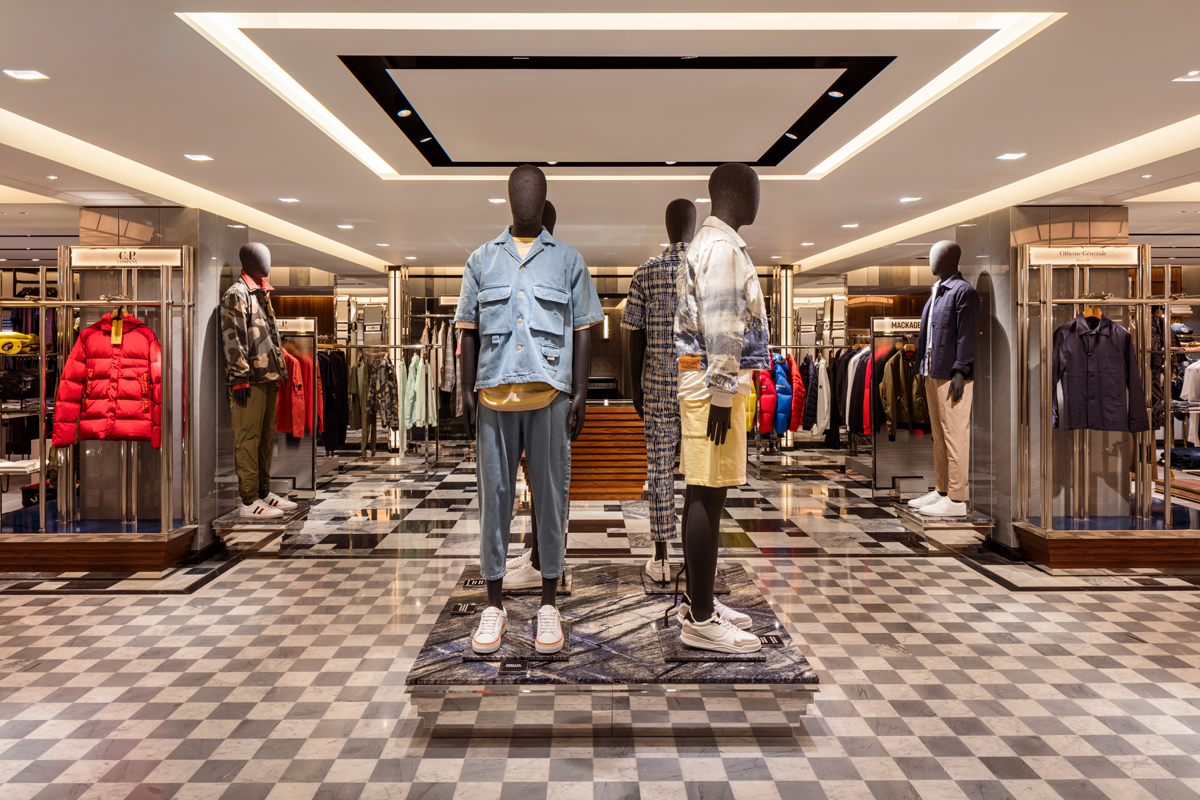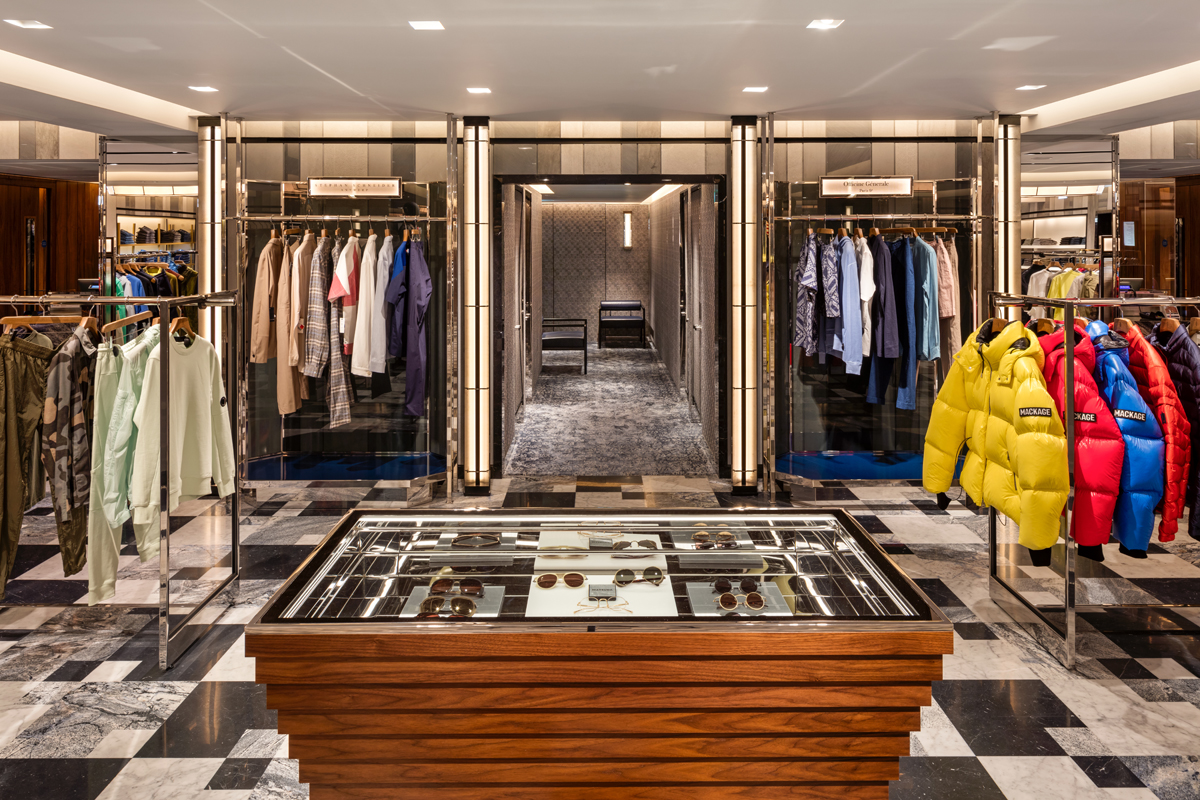 Central brand areas are lit with small square multiple source downlights, to offer a varied aesthetic in contrast to the perimeter brands with white razor edge detailing for a minimal aesthetic high performing lighting approach.
Colour rendering of all ceiling lighting to product is 90+ CRI to render colours with vibrancy and 2700K to continue the warming hospitality ambiance. Brand back walls are washed with linear 2400K ambient lighting from slot concealed light sources to match the warm ambiance of the cove lighting and provide good levels of vertical illumination to branded walls and finish zones.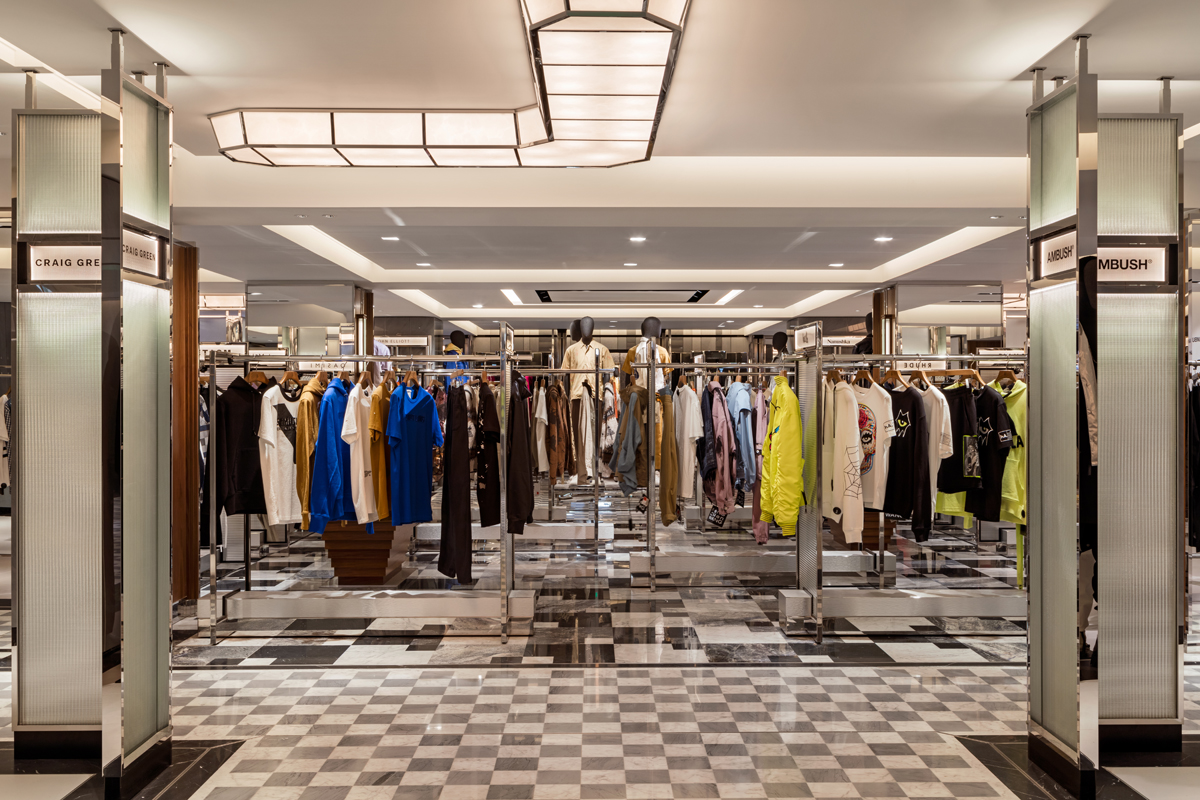 Brand signs and brand divider screens have linear 2400K lighting that highlights the glass fluting details and brings brand prominence to the space. Additional light is provided to shelving, display vitrines and counters from integrated miniature track spotlights and integrated concealed linear LED.
Decorative lighting within the space aids navigation with bespoke alabaster ceiling pendants over the walkways and columns featuring bespoke fluted glass wall lights.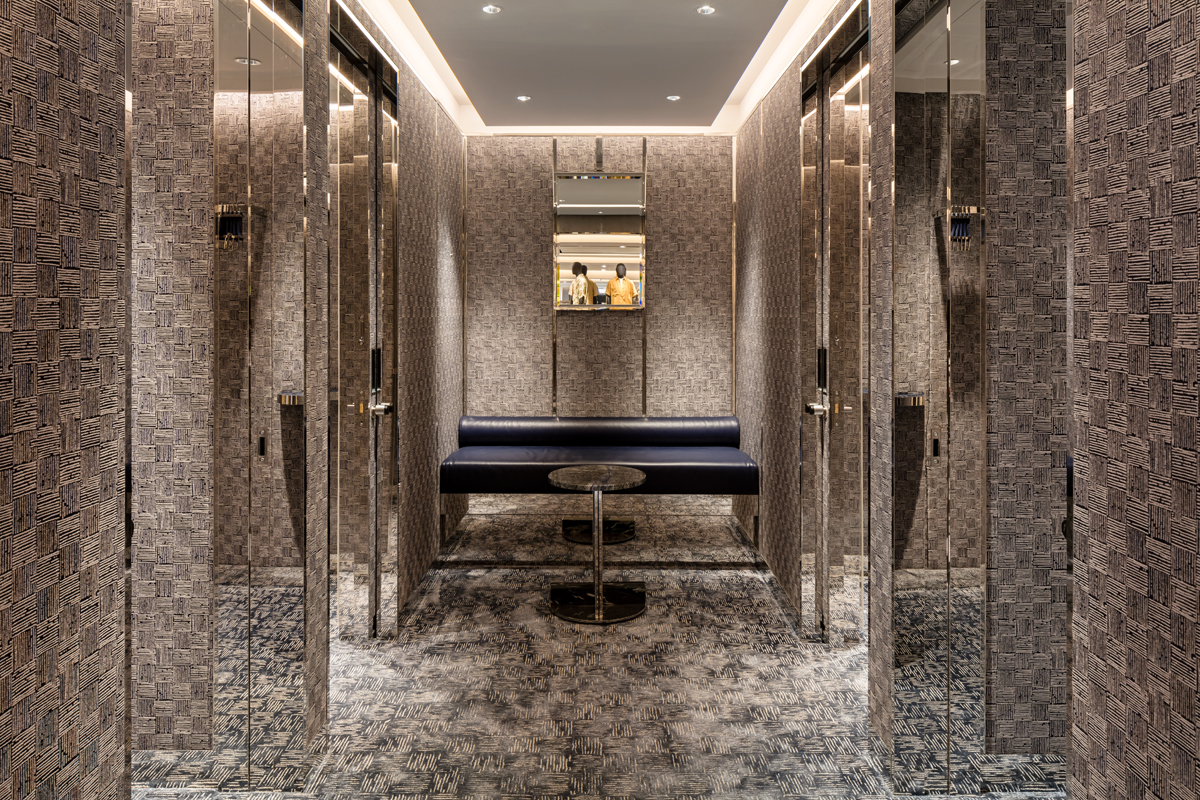 Photography: Andrew Beasley
www.andrewbeasley.co.uk